MoveIt® Celebrates 40th Anniversary
On Tuesday, May 14th, MoveIt employees honored founder DG Partridge and wife Rosie by hosting a luncheon to celebrate the 40th Anniversary of MoveIt®, formerly known as CTS.
The company is currently managed by their son, Todd Partridge, and daughter, Liz Partridge Blessington. The firm proudly continues the tradition set by DG Partridge. This anniversary served as a proud moment for both the family and the established team at MoveIt®.
A Small Dream Made Big
Employees gathered on Tuesday to recognize the growth of MoveIt® and reminisce about the changes that the company has seen through the years. In May of 1979, DG started Computer Transportation Services, Ltd (CTS), in a small building on Main Street in Breda, IA. CTS moved large mainframe computers for IBM, Honeywell, other manufacturers and leasing companies. As technology has changed, the MoveIt® Companies have adapted to other commodities while still keeping the same core focus.
Many of the employees at MoveIt® have been part of the team for decades. This was also an opportunity for them to reflect on their own growth and accomplishments, and for the Partridge family to express gratitude for their loyalty.
Looking to the Future
MoveIt® continues to grow and expand. In 2008-2009, the company constructed a new eco-friendly building, on the east edge of Breda. They moved to the new location in February of 2009, and celebrated their 30th year of business that Spring. CTS rebranded their name to MoveIt® in 2010 to better describe what the company does.
The team at MoveIt® is dedicated to growing and adapting with technology. As shipping evolves, so will the business, the team, and the clientele of MoveIt®.
Shared Success
The MoveIt® team believes that success is meaningless if it isn't shared. Only through devoted employees and the support of local, regional and national businesses has MoveIt® been able to spend over 40 years delivering freight and expanding their network.
They specialize in logistics services for shippers of high value and sensitive commodities like retail fixtures, scientific equipment, computer, and medical equipment. MoveIt® currently employees approximately 30 people.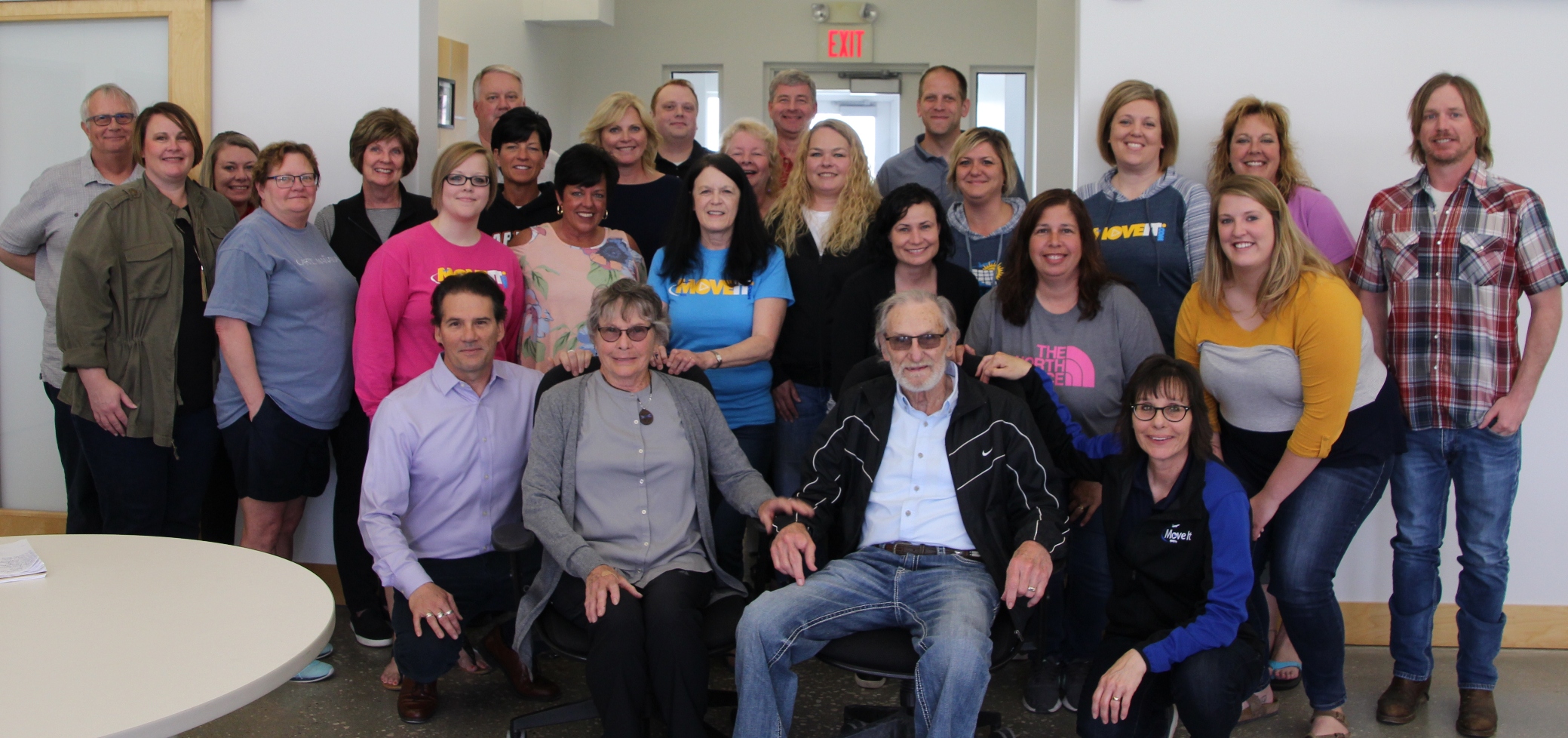 The latest news at the MoveIt® Companies.